Do You Accept This Rose? How Much a Date on The Bachelor Would Really Cost
Every Tuesday morning the drama that ensues on our favorite Monday night show, The Bachelor, gives us something to talk about during water cooler conversations at the office. It may not be the most thought-provoking show on television, but hey, it's addictive! Plus, it helps us to escape from our hectic schedules, jobs and our own relationships for two hours once a week.
After a Monday filled with deadlines and a lot of coffee, Bachelor fans have something to look forward to at the end of a hard day at work. This season, it's wine, sweatpants and Nick Viall. You're essentially guaranteed some good laughs, a few shrieks and there's a good chance you'll have to watch at least several minutes of the two-hour episode through your fingers, mouth agape in delighted shock. Each season has its own set of underdogs and villains—cue this season's Corrine: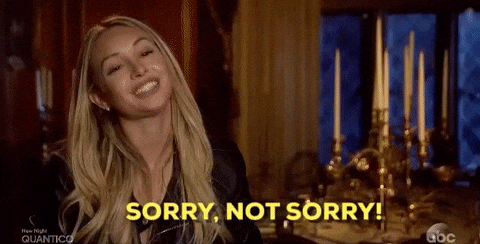 So, if you're as obsessed with The Bachelor franchise as we are, then you've probably been as awestruck and (a little jealous) about all of those over-the-top dates bachelors and bachelorettes get to take.
And we all know Valentine's Day is approaching, so if you're trying to come up with some amazing date ideas The Bachelor can surely offer some inspiration. Whether you're planning a romantic getaway or a simple and romantic gesture of a dozen red roses, when you shop through Splender you can save more with cash back rewards and exclusive deals.
Past dates on The Bachelor have included helicopter tours of Maui, horseback rides in Argentina and wine tasting tours amid the rolling hills of Tuscany. And who could forget season 19's epic Cinderella date, when a "fairy godmother" stylist helped Jade pick a princess ball gown, $1 million worth of diamonds and translucent Louboutin's?
This season, featuring controversial bachelor Nick Viall, hasn't disappointed either. So far, he's taken his dates on a trip to New Orleans and to a dance lesson with The Backstreet Boys. And—what must be one of the most unique dates on the show—Nick took bachelorette Vanessa on a Zero Gravity experience for their first one-on-one date. The truly exciting, if super expensive, date reportedly cost over $5,000 each. So yeah, ABC spared no expense with that $10,000+ date.
And even though the flight ended with Vanessa having motion sickness and throwing up in front of the guy she's trying to win over, it was a near perfect first date for them and something neither of them will likely ever forget.
These aren't quite standard first dates for most of us, but on The Bachelor it's to be expected. I mean, come on. As outlandish as these dates are, they're an amusingly far cry from the awkward Tinder dates in dive bars—"Cool if we go halfsies on the check?"—that many of us endure in our actual, un-airbrushed lives.
While we may not all be able to afford such extravagant date nights, we all deserve a little romance and when you shop through Splender.com you can find extra savings with cash back rewards and awesome deals on all of your date night needs for Valentine's Day and beyond.
Whether it's a romantic getaway through Expedia.com (2% cash back), a bouquet of roses from FromYouFlowers.com (20% cash back) or chocolate and wine from Wine.com (4% cash back), be sure to shop through Splender to save and earn cash back every time.
One thing's for certain, by the end of this season we may finally have an answer to the eternal question uniting Americans today—is she a dolphin or a shark? No wait, she's a shark. It's not even a question.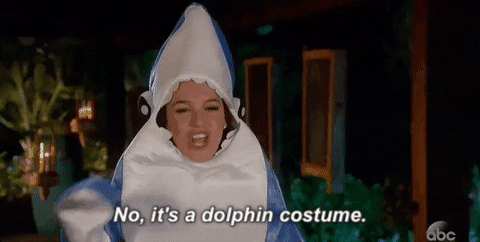 Not a Splender member yet? Sign up today!