7 Tips for Surviving Black Friday (that don't include standing in line)
Not interested in camping out on the sidewalk for discounted kitchen supplies or getting elbowed by massive crowds for reduced winter sweaters this Black Friday? If you—like us—hate crowds and jam-packed shopping malls, this list is for you.
Don't get us wrong, we love shopping for amazing discounts (we're already excited for Cyber Monday!), but this list is for those of us who'd rather chew our hand off at the wrist than navigate a mall parking lot on one of the busiest shopping days of the year.
So, if you're trying to avoid the stores this Black Friday and are having trouble thinking of alternatives, you've come to the right place. We've come up with a few ideas for the best things you can do for yourself over the overwhelming and hectic holiday shopping season.
But remember, shopping doesn't have to be hectic, when you shop online through Splender.com you'll find awesome deals and earn cash back rewards on every purchase—without having to wait in a single line!
Indulge in Some R&R
Perhaps our favorite idea is to give yourself some much needed and deserved rest. Seriously, sleep in, you've earned it and you're going to need your energy to get through the upcoming holiday celebrations.
Consider treating yourself to a day at the spa and enjoy a soothing massage, facial or manicure. This is also a great gift to bestow upon your friends and loved ones! Spa & Wellness Gift Cards (8% cash back) are an ideal gift for anyone on your list and are accepted at thousands of spas and wellness centers across the US.
Sleep in, take a bubble bath, read a book, even stay in bed for a few hours once you wake up. Whatever you do, take advantage of your day off by getting some much needed R&R. Nothing will make you feel as spoiled—or thankful.
Get Outside
Have a digital free day! Head to the gym or round up the family for an activity to work off all that pumpkin pie you ate over Thanksgiving. Go for a hike, take your bikes out for a spin, go ice skating at the local ice rink or even visit a nearby national park. There's nothing like getting out into nature and the fresh air to de-stress and restore your sense of wellbeing.
Get a Head Start on the Winter Holidays  
Don't be like us and find holiday cards tucked away in your house while you're putting away decorations at the end of the season, so take this time to get a head start on your holiday cards and decorations. You'll enjoy a sigh of relief when your decorations are all up and you can actually send those holiday cards this year!
Put Together your New Year's Resolutions
After you've given thanks for all the things you have, what better to do than to concentrate on commitments you can make to bring even more positive benefits to your life? Whether it's planning ways to start saving more, fostering a new hobby or improving your health, now is the perfect time to start thinking about resolutions to take you into the new year.
Take a Break from your Routine  
Black Friday is a great opportunity to do the things you've been yearning to do, but you just haven't been able to find the time. Go out to a nice breakfast or brunch (if you're not too stuffed from your Thanksgiving feast the day before, that is) and enjoy a gloriously uncrowded restaurant. While everyone is scrambling for discounts, you'll be sipping mimosas and eating fluffy pancakes!
After that, you might go to a museum with an exhibit you've been dying to see or maybe volunteer in your community and help someone else. After all, Thanksgiving is about appreciating what you have as well as a recognition of how much less others have and what more you could do to help them.
Hold a Friendsgiving Party
If Thanksgiving day is for family, Black Friday can be a day for friends! Invite people over for a post-Thanksgiving get-together featuring music, games and turkey sandwiches. Or just perfect the post-Thanksgiving club sandwich for yourself!
Shop Online
Still want to cash in on the awesome Black Friday deals, but don't want to deal with the crowds? Well, the good news is you can have your cake and eat it too by shopping online. Hunker down with a cup of coffee and shop to your heart's content while in the comfort of your own home!
Let's face it—who wants to deal with all those hordes of shoppers at the mall? Make your holidays merrier this year and skip the Black Friday hoopla. These activities are guaranteed to help you survive Black Friday and beat the stress of the holiday shopping season.
Don't forget to cash in on cash back shopping sites like Splender to save even more this Black Friday and avoid the crowds. Sign up today!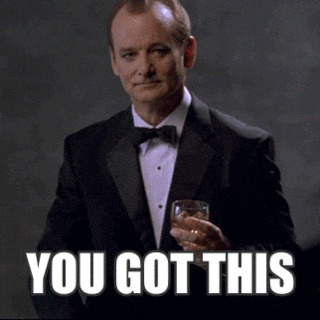 Did we miss anything? Let us know in the comments below or reach out to us on Twitter with your tips on beating the holiday shopping blues!